Gmail Webmail - Remote SMTP Server - Setup Guide
Important Points
Important: Before proceeding please login to the AuthSMTP Control Panel and enable SSL on your account.
Due to the way Gmail's email systems currently work you have to have SSL enabled on your account for you to be able to send emails through AuthSMTP, otherwise any emails you send may not reach us and you may not get an error message.
Important: You cannot send emails through the Gmail webmail page using your Gmail address, you can only specify a separate SMTP server for emails addresses that do not use gmail.com or googlemail.com.However if you use an email program such as Outlook or Thunderbird you can send emails using your Gmail address through AuthSMTP.
First you need to make sure the email address(es) you will be sending from have been authorised for your account in our Control Panel .
These instructions assume your email account has already been setup and is collecting email correctly.
Take a note of any settings you change.
Only change the items specified - you should not need to change anything else in your Gmail account.
Step One
Login to your Gmail account
Click the 'Settings' link in the top right-hand corner of the Window

Step Two
Click on the 'Accounts' tab
Click on 'Add another email address you own'

Step Three
Enter the email address that you wish to send from, you will need to make sure you have authorised this email address for sending on your AuthSMTP account via the control panel .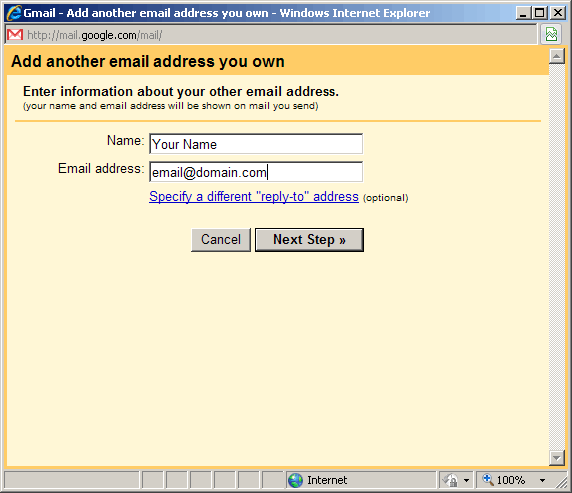 Step Four
Click 'Send through domain.com SMTP servers'
Enter the SMTP server you have been assigned by AuthSMTP
Enter your AuthSMTP username and password
The SSL option should NOT be ticked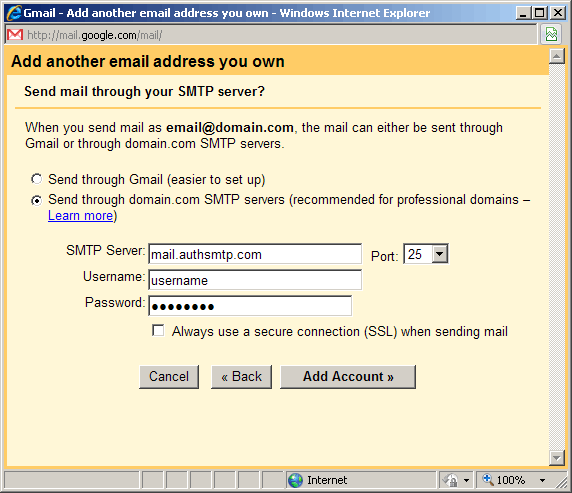 Step Five
Check the inbox of the email address you are trying to register for the verification email
Enter the code when requested and click 'Verify' to complete the process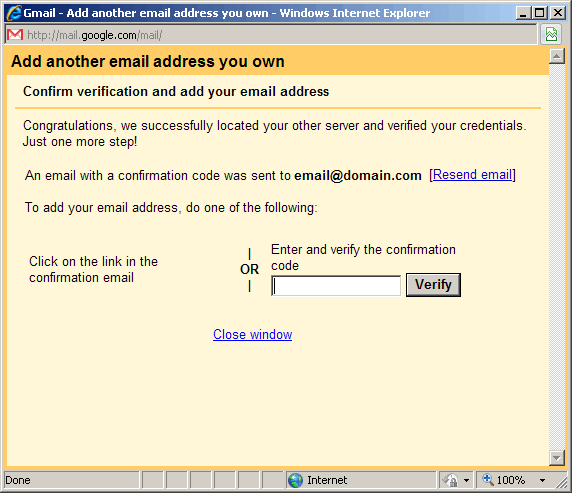 Step Six
Check you are logged in then test to ensure you can send mail correctly